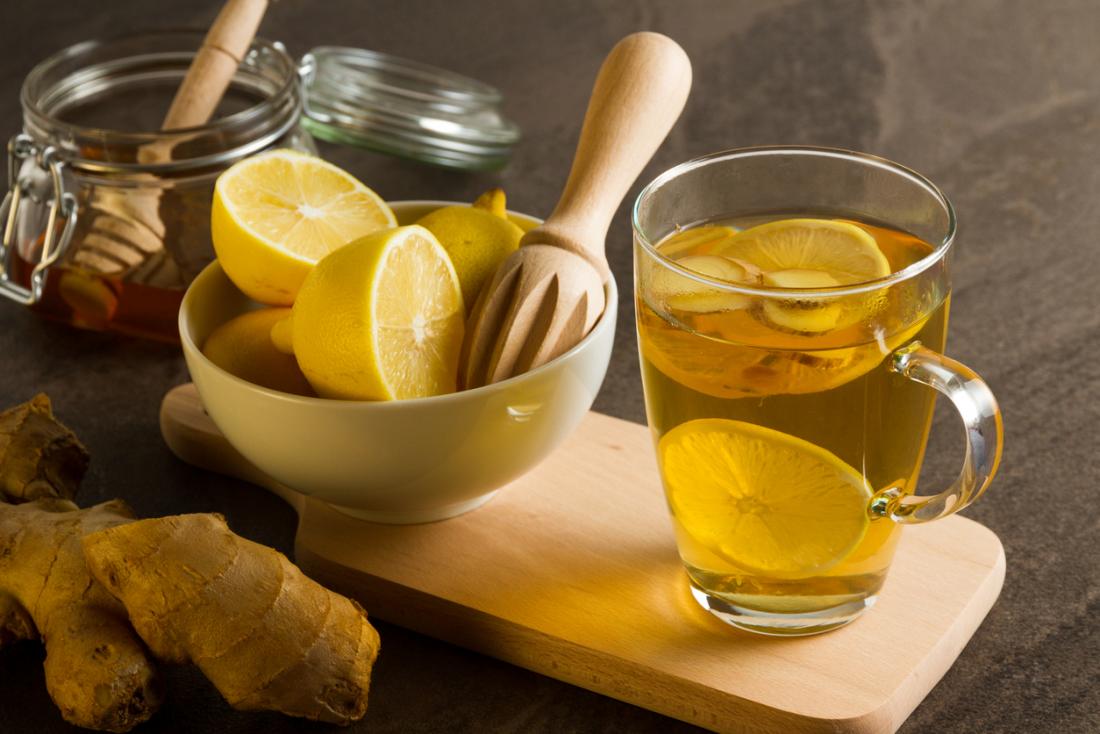 This spicy & sweet tea is good any time, but especially when you're feeling under the weather. Fantastic warm or cold.
6 cups

5 minutes

8 minutes
Ingredients
Tea
6 cups purified water
1-1/2 Tbsp fresh ginger; peeled and chopped
2 medium lemons; juiced (~1/2 cup fresh lemon juice)
1/8 tsp cayenne
1/4 tsp cinnamon
1/4 cup maple syrup; grade B
Directions
In the Vitamix, add the water & ginger. Blend from low to high for approximately 60 seconds. The water should turn yellow and the ginger should be pulverized. Any remaining chucks will be strained later.
Add cinnamon & cayenne to the ginger mixture. Turn the Vitamix to the Soup setting and hit start.
Once the liquid is hot and the Vitamix turns off, pour the mixture through a mesh strainer or cheese cloth to remove and remaining ginger pulp.
Add the tea, lemon juice, & sweetener back into the Vitamix and give it a quick blend to mix the ingredients.
Enjoy! Tweak to taste and serve warm. Leftovers can be kept in the refrigerator.