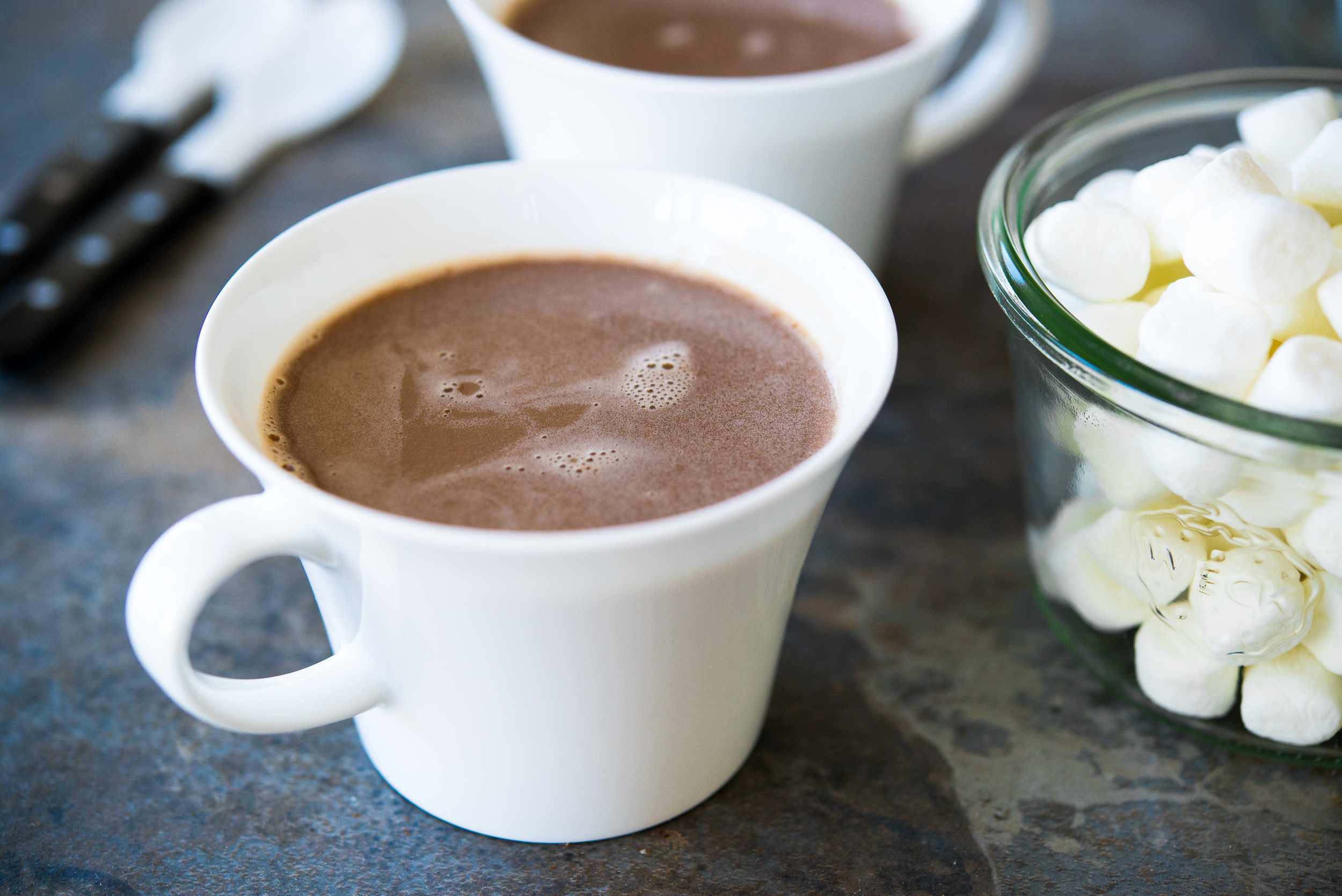 Super easy & fast to make hot chocolate. The Vitamix kills it once again.
2 mugs

5 minutes

5 minutes
Ingredients
Hot Chocolate
1-1/2 cups whole milk
1/2 cup semi-sweet chocolate chips
1 tsp espresso powder
1 tsp vanilla extract
1/4 tsp ground cinnamon
whipped cream; for topping
Directions
In the Vitamix, add milk, chocolate chips, espresso powder, vanilla extract, & cinnamon.
Turn the Vitamix to the Soup setting and hit start.
Pour a mug full and, if you like, top with whipped cream.