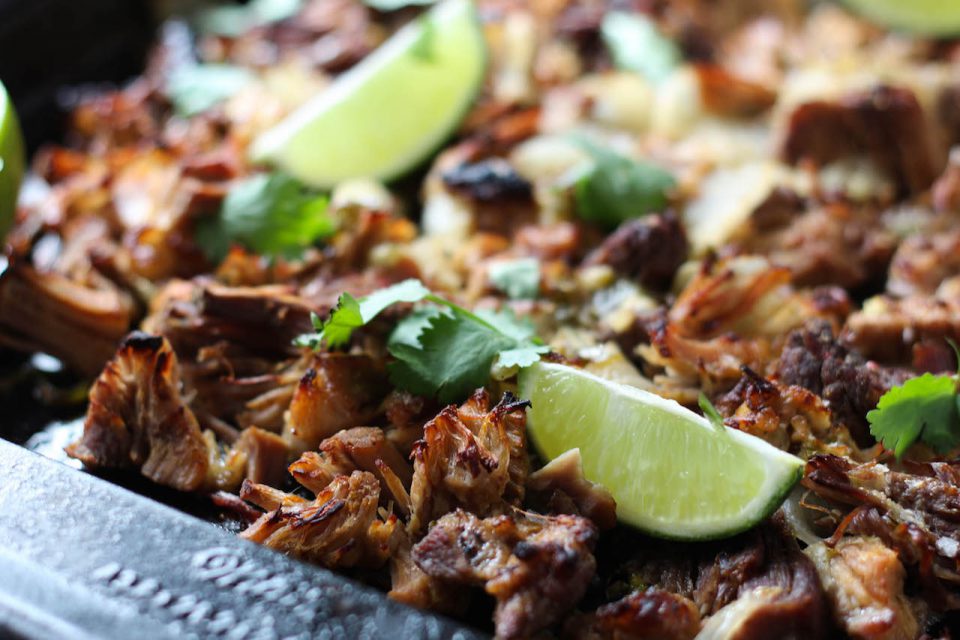 A delicious Mexican recipe I grabbed from my sister-in-law. You can eat this with tortillas, ciabatta buns, top on a salad, or eat on its own. If in a hurry, try preparing with the Instapot.
Ingredients
Rub
1 tsp smoked paprika
1 tsp cumin
1 tsp chili powder
1/2 tsp salt (or to taste)
1/2 tsp pepper
1 tsp onion powder
1 tsp garlic powder
1 tsp dried oregano
2 Tbsp olive oil
Marinade
1/4 cup fresh lime juice
1/4 cup fresh lemon juice
1/4 cup soy sauce
2 Tbsp white vinegar
Meat
2 lb flank steak or pork shoulder
Directions
Whisk together all spices with olive oil in a small bowl.
Rub the spice mixture onto flank steak (this can be done the night before or early in the morning to marinate for several hours).
Whisk lime juice, lemon juice, soy sauce and vinegar together.
Pour half the liquid into a greased crockpot.
Place seasoned steak in the crockpot and cover with the remainder of juice mixture.
Cover and cook on LOW for about 6 hours.
Remove and let sit for 5-10 minutes before slicing thinly against the grain.
Place the meat back into the crockpot and mix with juices before serving.